Seller Resources
---
The following list of real estate seller resources is intended to provide value to all property owners, not just property owners currently considering a sale. If you have any questions about any of the resources below, please feel free to CONTACT ME DIRECTLY.
60+ Page Seller's Guide
Free guide with 60+ Pages of high-quality information to help any property owner become more informed and better prepared to undertake a sale. Topics include:
10 Things You Need to Know When Selling a Home
Top 5 Home Improvements by Return on Investment (ROI)
5 Things to Make Sure Your Listing Agent is Doing
For-Sale-By-Owner vs. Listed Property Statistics
Flow Chart: Life Cycle of a Real Estate Transaction
When to Invest in Your House
Detailed Outline of the Entire Closing Process
Extensive Glossary of Real Estate Terms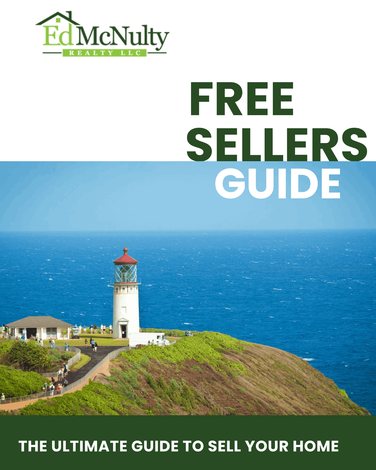 Comprehensive Real Estate
Seller's Guide
Monitor Sales Activity Near Your Property
Easily monitor all sales activity in your neighborhood. Receive real-time market updates sent directly to your email, including information pertaining to new listings, price changes & sold properties.
Additionally, utilizing this service you can schedule to receive comprehensive and custom market reports tailored to the specific neighborhoods that you are most interested in. Reports include current and 90-day trend information regarding: Average Days on Market, Number of Homes for Sale, % Selling Prices vs. Asking Prices, Detailed Community & School Information & Statistics, and Median Sold Prices.
FREE MARKET APPRAISAL
Ed has over 33 years of experience valuing/selling properties across Long Island. SOLD IN 2019 -PARTIAL LIST Allow me to provide you with a FREE MARKET APPRAISAL for your property. Upon receiving your request, I will schedule a time to walk through your property with you to learn all of its attributes. I will then share with you the market research and determine its value in writing. Call Ed directly at 516-996-2529 or fill out the request form. No Cost / No Obligation
Local News & Updates
---
Stay in loof of lates real estate news and updates in Long Beach
Read More
As a renter, you may feel like you don't have much freedom or flexibility to personalize your livi…
An open floor plan is a popular design option that minimizes the separation between the main rooms o…
Buying or selling a home is an incredibly complicated process. If you're trying to navigate the re…
Selling is easy as 1, 2, 3!
Let me help simplify your home selling journey…
Schedule a call
Schedule a one-on-one, no commitment consultation.
Create your plan
I will create a custom step-by-step plan that will get you the best price for your home.
Realize your goals
Decide if you want to hire me or do it on your own. Either way, you'll have the winning plan.